Over 2,500 like-minded souls have already taken 7 Simple Days—here's what they're saying:
"I absolutely loved this! I do really well with interactive journal prompts and challenges. Personally, I would have never have thought of these questions to ask myself. So having them set up already is perfect for me! It was so clarifying and refreshing."
- Morgan
"Over the years I have done research, reading blog post, following workbooks etc etc. on personal development, minimalism and living intentionally. 7 Simple Days summarizes everything I found out and experience in my life in such a clear and inspiring way, PLUS I learned more by asking a lot of questions. Thanks!"
- Ellen F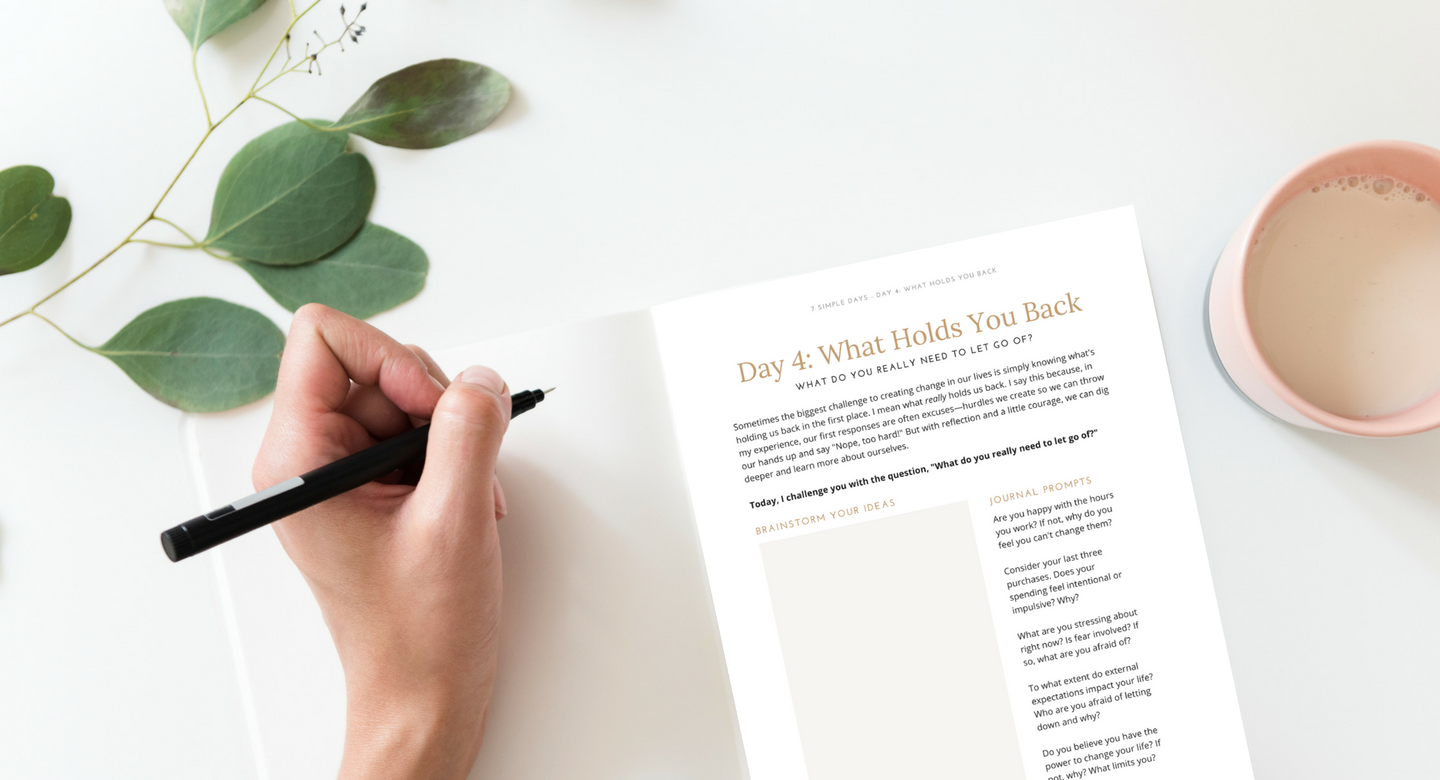 "I always find journal prompts incredibly helpful and some of the prompts you listed (especially the one about getting back into alignment) really struck a chord with me as I had been thinking a lot about that lately.
I also think the course was incredibly professionally and beautifully written. It was light hearted despite talking about serious stuff and was simple and easy to follow. It is so clear how passionate you are about this kind of thing and it is clear that you really care."
- Ash
"I was surprised how helpful it was, given that I've looked at many minimalist websites. I think this was more about connecting with myself. Plus I liked the daily e-mails and found I looked forward to them, and missed them when I was finished!"
- Karen U, Ontario, Canada
"Very thought provoking exercises. They really helped me to understand what I value most and take steps to make sure I'm dedicating more of my time to those things. Thanks for sharing this mini-course. It was fun, eye opening and helped with self improvement."
- Tonya E