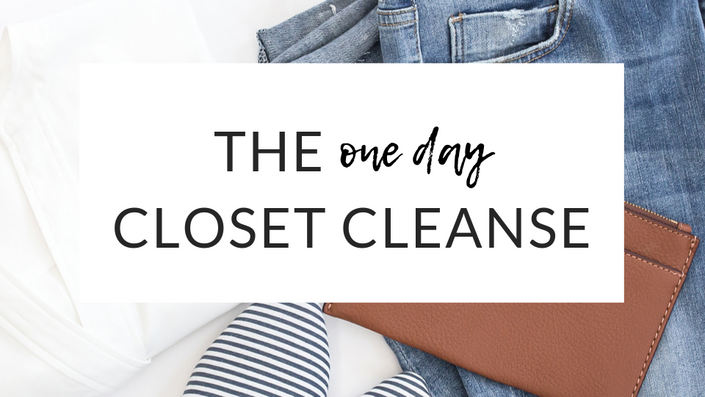 The One Day Closet Cleanse
Stop waiting. Declutter your closet today.
Let's Talk Clothes. Tell me ...
Is getting dressed each morning a struggle? Do you feel overwhelmed when you think about your wardrobe? Are you dreaming of a clutter free closet full of items that you love and actually wear?

You can make this dream a reality with the One Day Closet Cleanse—an easy to follow roadmap that will empower you to finally follow through with your decluttering plans.
Don't spend days, weeks or even months struggling with your closet when you could see real results in just one day.
Stop waiting and start enjoying your wardrobe.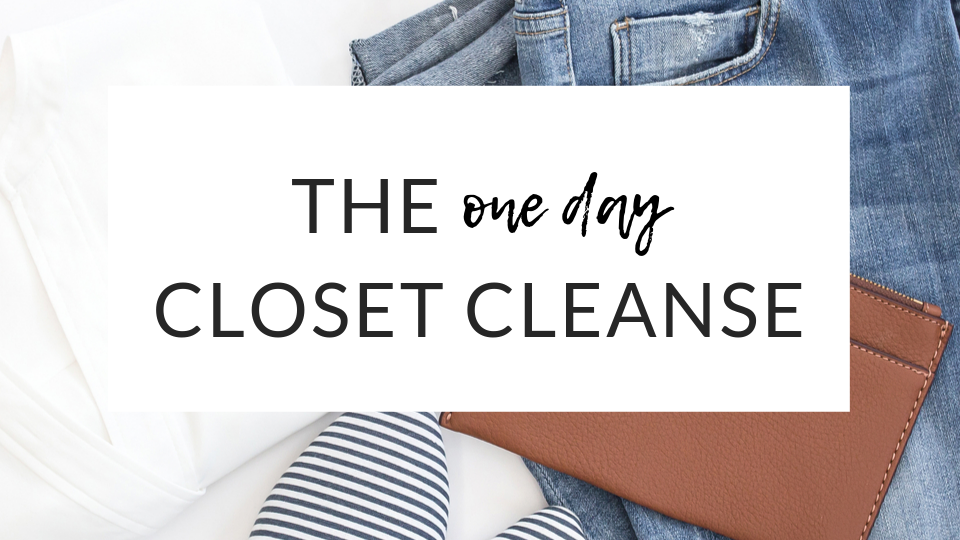 A Unique Two Part Approach
What makes the One Day Closet Cleanse so effective is my two part approach to closet decluttering. I'll show you how to tackle the practical AND emotional hurdles that are holding you back so you can finally follow through with creating the closet you deserve.
---
A PRACTICAL STEP-BY-STEP STRATEGY
I know that decluttering can feel overwhelming and sometimes just getting started is the biggest challenge! This is why I put together a step-by-step plan for your to follow.
All you need to do is show up and I'll walk you through all the tough decisions, like deciding where to begin, what to keep, and how to dispose of your unwanted clothing.
EMOTIONAL DECLUTTERING SUPPORT
If you've made even a half-hearted attempt at closet decluttering in the past, then you'll know that one of the biggest challenges is learning how to let go.
It's about so much more than just "clothes"—isn't it? You also have to declutter guilt, shame, insecurities, memories and so much more. I'll teach you how to tackle these emotional challenges head on so you can say goodbye with grace.
Here's what Kristin had to say about her experience with The One Day Closet Cleanse...
Hi Jennifer,
Thank you! I purchased The One Day Closet Cleanse on Christmas Eve and it was the simply the best present.
Who spends money on an online course on Christmas Eve? Me! The person who had just spent two of my vacation days trying to tackle my clothing for yet another year. After tears and extreme frustration, I once again felt defeated.
Clothing has always been my nemesis. My bathroom, linen closet, kitchen… they are relatively decluttered, but clothing stops me dead in my tracks every time I attempt to conquer it.
I've put on a great deal of weight gain and I'm dealing with a wardrobe of four sizes that no longer fit. The higher the weight gain, the more clothes I had because nothing was ever "quite right" and I was searching for something that made me feel comfortable in this body.
A cycle of self-hate and shame. Never good.
Well, after buying the course, I took out my notebook and pencil, watched the videos, took notes, and sat with all of it. Out of all the books, blogs, and social media posts… this is the only one that hit a chord in me. Your writing style was as if I was listening to a sincere friend who knows me.
I spent Christmas Day journaling in preparation for the next day's purge which was incredibly helpful. When the big day came, I was ready. I am not going to lie, tears were shed and expletives were mumbled, but as long as I went back to my checklist to regroup, I was OK.
I worked backwards from the basement to my actual closet. (Yeah, there was a ton to go through!) I took many "breathe in, breathe out" breaks.
With happy tears, I can now say everything fits in my closet!!! I made it through that damn tunnel!
I took a break from clothes today and let go of the remaining odds and ends that I have been hanging onto. I thank the course for that too. Woohoo!
Thank you and bless you for helping me conquer what seemed like an insurmountable task.
Wishing you and yours a Happy New Year!
Hugs,
Kristin
Shared with Permission
When you join, you'll get instant access to:
A step-by-step decluttering plan—just follow the lessons in order and I'll tell you exactly what you need to do
8 video lessons—including coaching on how to handle your most challenging wardrobe decluttering obstacles
Bonus "Selling Your Clothes" workbook—is selling really worth your time? If so, how should you go about it? Get all your answers here.
Bonus "Wardrobe Audit" workbook—this is the key to really understanding your style (say "goodbye" to buying things you never wear and "hello" to a functional closet full of items you actually wear!)
Check out the full course curriculum below.
Course Curriculum
Before You Begin
Available in days
days after you enroll
Part 1: Planning
Available in days
days after you enroll
Part 2: Decluttering
Available in days
days after you enroll
I'm here to help you!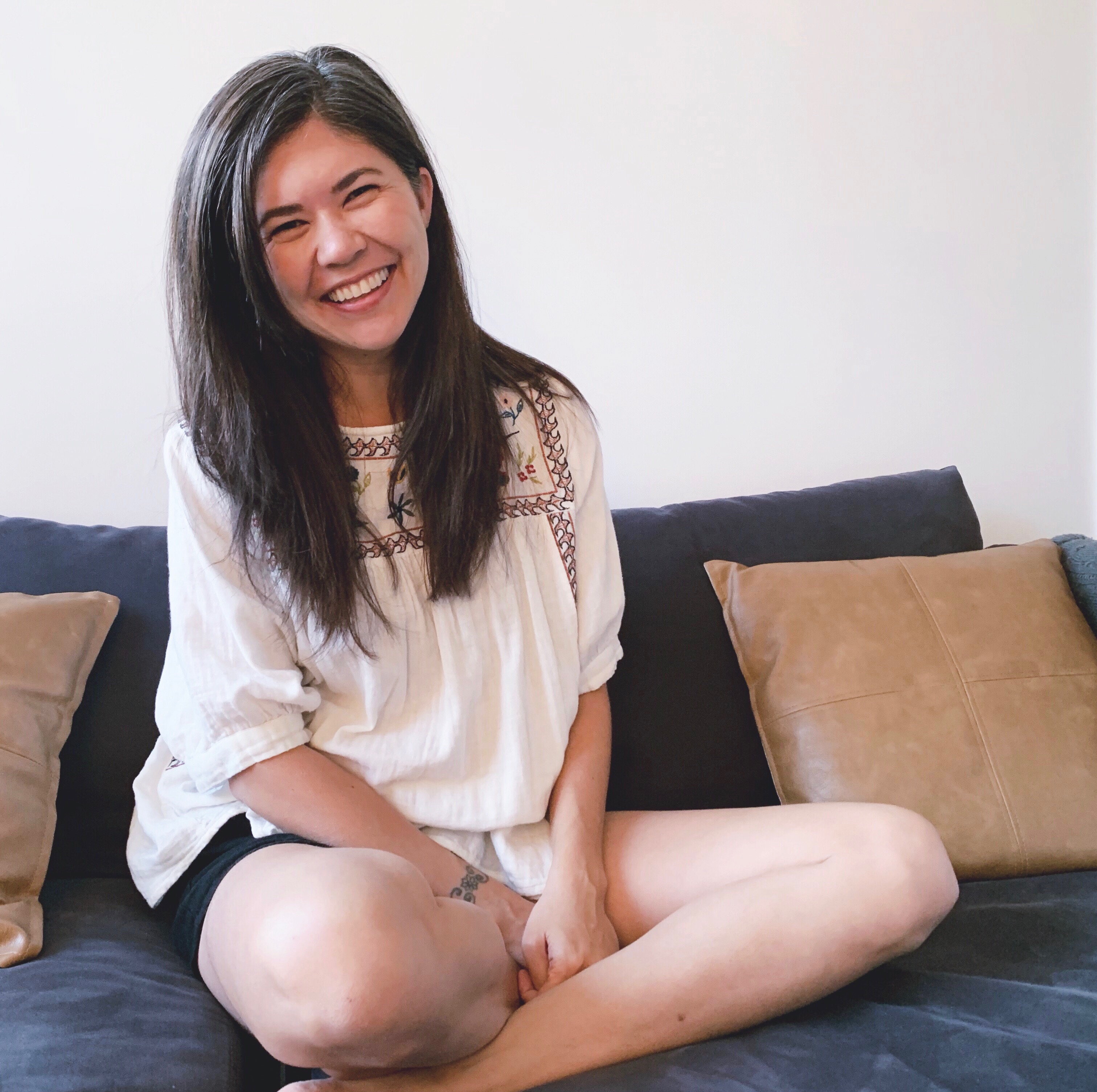 Hey there! In case we haven't met, my name is Jennifer and I'm the voice behind Simply + Fiercely, a community of like-minded souls seeking simpler, more intentional living.
For the past four years, I've been helping women just like you clear the clutter from their homes and heart. I've shared hard lessons I learned on my long journey from shopaholic to minimalist ...

And the first step on that journey was decluttering my closet.
It was the "spark" that led me down the road of minimalist living and ultimately, it changed my entire life.
This is where my passion for decluttering comes from and I'm so excited to share what I learned (the hard way!) with you.
The One Day Closet Cleanse will teach you how to declutter your closet and perhaps more importantly, set you on a path of simple living.
Your questions, answered.
Will I really declutter my closet in one day?

For the average person, you should be able to declutter your closet in four to six hours (if not less!) provided you follow the method outlined in the course.
What if I don't want to do it all in one day?
You have lifetime access to the course so ultimately, if you want to take longer to complete your closet cleanse you can.
Having said that, I recommend you challenge yourself to complete the cleanse in one day because having a deadline will create a sense of urgency. Setting realistic boundaries will help you be more decisive and reach your goals faster.
How will I know this will work?

As a former shopaholic, I spent several years trying to declutter my closet. I tried everything ... and this course is the summary of what I learned on my journey.
I'm confident that by tackling the practical AND emotional aspects of closet decluttering, you'll have the skills you need to finally make real progress.
Of course, you still need to show up and do the work. Unfortunately, I can't declutter your closet for you so nothing is guaranteed! But if you're willing to put in the effort, I know you'll get results.
What if I'm not happy with the course?

Rest assured, if for any reason you're not happy, all of my courses come with a Nothing to Lose: 30 Day Money Back Guarantee.
What currency is the course price?

All of my courses are priced in US Dollars.

Your Instructor
Hello there! I'm Jennifer, the founder of Simply + Fiercely, where I help women build lives they love through simple and intentional living. As a former shopaholic and workaholic, I know how it feels to live a life that doesn't feel true to what's in your heart. Fortunately, I've transformed my life and gone from feeling cluttered and confused to living a curated life filled with purpose and joy. Now I'm here to help do the same - are you ready to get started?